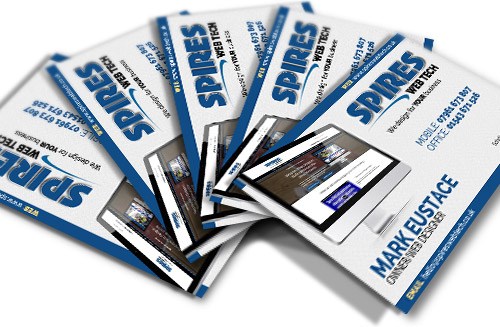 Whether you need a new logo, graphic or a flyer – Spires Web Tech is here to help you
In addition to website, Spires Web Tech also offers a variety of professional design services covering logos, graphics, banners, flyers and business stationery.
We put the same amount of care and attention into every assignment we undertake. Whether you're looking for a simple but elegant business card or a complex and comprehensive catalog, Spires will give you a branding to be proud of.
Our link-up with content creation specialists Enigma Communications makes us a truly one-stop creative shop.
Powerful words and pictures plus dynamic design can help sell your goods and services online or in your printed marketing literature. Compelling content can also take your business image to a new level.
Some of the designs we have created for our customers